The automation sets we offer are a wide range of complete automation sets designed to control and supervise the operation of simple and complex ventilation and air-conditioning devices.
HVAC automation system diagram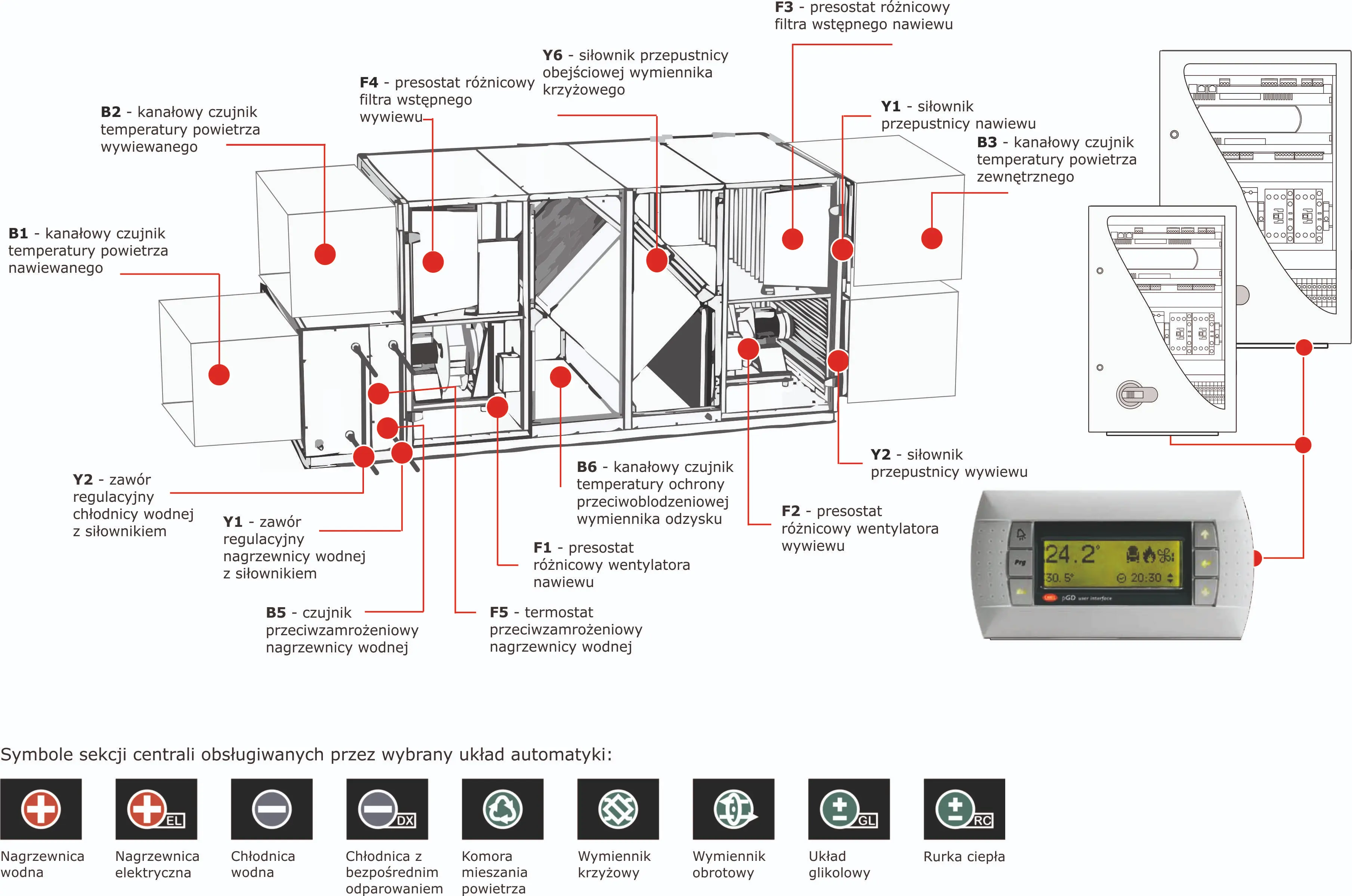 HVAC automation system with visualization
The undoubted advantage of our automation sets is their high reliability, simple assembly and operation, and a number of unique functions optimizing the operation of the installation.
We offer our customers one repeatable in terms of service and flexible in development control standard that allows for comprehensive implementation of the investment.